Love...quite possibly my favorite shorts of the last 5 years. Perfect for vacation and perfect to wear over a bathing suit and perfect to pair with an Old Navy tank
Hate..Organic Salamba pant..bought a size up and they gave me a fierce muffin top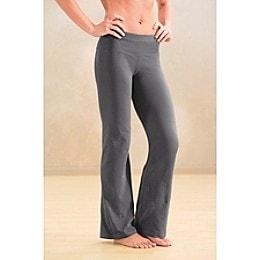 Love..printed Muscle Up Tank..one of the only tops they have that doesn't have a shelf bra and you can fit a regular sports bra under
Hate..all Athleta headbands. Unless I have the oddest shaped head ever..they stretch out in a matter of weeks and are pretty useless if they're falling off my head
Love..Ananda Capri. I think I bought at least 5-6 pairs of work out pants from Athleta this year. The lengths are all over the place. One pair were the worst highwaters..the next I was standing on 3" of material. My solution..their capris..but I only buy the wider waistbands to avoid muffin top issue that I had with pants above
Hate..shirred cup tankini..I love that they make tops for women who are not an A-B cup..but the underwire in this was shaped odd and gave a total flat smooshed pancake boob look...aka not attractive

Love...their bra cup size bikini tops..I think having the tie at the back and neck allows you to tighten and avoid flat pancake boob look...way more support than the tankini
So..I love this website. I love their catalog..which is probably why I purchase absurd amounts of items from them. When I find an item that I like, I don't like it, I LOVE it. It's a great quality and I'd rather pay $20 more dollars for something that will last vs. buying 10 of the item that was $10 cheaper. However..finding stuff I like has been a little game..all I can say is thanks to the Athleta gods for free returns.
A couple of my beefs...the pant lengths. I can't get through my head how I could buy 5 pairs of pants in the same size, same length, and different styles..yet the inseam differs so much. My solution..their capris.
I love the bikinis..and I wish I could enjoy the tankinis so I could have a beer or two in the summer with a straight face not worrying that I need to be in a bikini by the weekend. I'm not a fan of any of their bottoms..they run small and tight in the leg holes for me.
Yoga tops..I swear I should create a line of yoga tops for those of us with boobs who can't wear tiny spaghetti strap deals because we need a sport bra. Also..they have tons of tops with shelf bras...if I wear a sports bra in a top of theirs with a shelf bra, I look like I should be in stripper pole jazzercise because it was pushing my chest right out of that top. The same thing with their dresses. So many were cute but if they have a shelf bra..off the table for me because of problem above.
So...my love hate relationship drags on....