A short week for me with the lovely RI holiday of Victory Day on Monday...so Wednesday has happily creeped up on me already! Which means it's time for What I'm Loving Wednesday with Jamie from
www.littledaisymay.blogspot.com
!
So what am I loving this Wednesday?
I love this look from Blake Lively at the Teen Choice Awards. I'm all about orange this summer..looks great with a tan! I found an orange dress from Ann Taylor Loft that I love and quite a few manicures and pedicures this summer have been orange as well!
I'm also loving that this tasteless show is back on....if you like the Bachelor and Bachelorette...you must be watching Bachelor Pad. This first 3 hour episode showed us just how skanky this year's crop of contestants are. And ABC...3 hours is a big time commitment! Jake and Vienna are providing some obvious drama for us!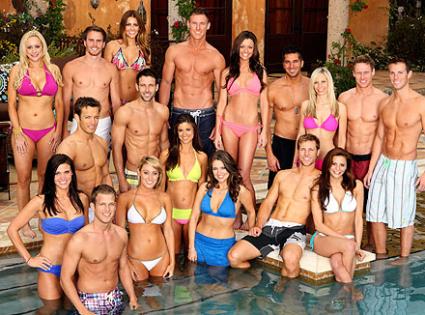 I'm also loving this movie. Mr. Allan and I watched it last night. While I love movies...I have the attention span of a gnat. We often don't watch movies during the week because they're too long...we eat dinner so late that by the time we get around to settling in for the night it's 8:30-9pm. But, this one was only an hour and 45 minutes and pretty entertaining.
I'm also loving this game...I grabbed it last year and am addicted. Games go quick, so it's not a huge time commitment to play and people can easily join in.
Hope you have a great rest of the week and Happy Wednesday!